Happiness. The only thing that the people of Omelas knew was happiness.
"The Ones Who Walk Away From Omelas" is a 1973 work of philosophical fiction by an American writer, Ursula K. Le Guin.
The book very subtly describes our world and society. While the city of Omelas is a seemingly utopian society, it hides a dark secret. A secret that the inhabitants of Omelas must accept. When the children in Omelas are in the age group of eight to twelve, they are shown a gruesome secret. The fact that their entire city's happiness and prosperity depends on the perpetual misery of one child.
When they come to know of this child and the odd exchange, they rage, cry and brood over it for weeks, maybe even years, but sooner or later, they come to understand why the exchange must be made. They accept the fact that one person's happiness needs to be sacrificed for the happiness of thousands of others. For the greater good.
However, there are people who can't accept it. Those people who can't live in peace in a society that thrives off a child's misery. Thus, they make a more moral decision. After seeing the child, some individuals don't even return home. They simply start walking. It is always an individual decision. For society changes very slowly. Only a few people have minds strong enough to break through the illusion of Omelas. They walk. Through the farms and fields and out the gates of Omelas. They walk into the unknown, knowing that they can never return to their paradise. Into a world where they would face real pain. As the last line of the book says, "they seem to know where they are going, the ones who walk away from Omelas". 
So why don't the children of Omelas help the trapped child escape? I think that the children are afraid of what might happen if they do. The fear of the unknown keeps them from freeing the child. The fear of their "happiness" disappearing. Where do the people who leave Omelas go? The ones who leave Omelas probably go into the real world. A world where they have to face real challenges, a world of pain. Our world.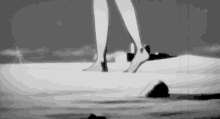 I do not own any of the images in the article.